CWVonarx & The Highway 3 ~ 3 to 6PM



50 Pound Rooster ~ 8 to Midnight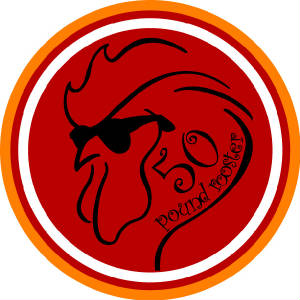 Who:
Trent: drums/vocals
Eric: guitar/vocals
Matt: lead guitar/vocals
Casey: bass guitar

What:
Playing covers of classic
and modern rock, pop, blues,
country, and some originals.

When:
The 50 Pound Rooster was hatched in
May 2005 with years of professional
on stage experience prior to joining forces.

Where:
Formed in Bellevue, Iowa.
We have performed in three states including Iowa, Illinois, and Wisconsin.

How:
With musical backgrounds in rock, jazz, country, and blues, the 50 Pound Rooster band can offer a toe-tapping experience for even the most finicky music lover. Our set list covers some of the most influential artists in history, including but not limited to:
Johnny Cash, Stevie Ray Vaughn, the Allman Brothers, and the Rolling Stones; some modern pop songs from Green Day and Jet; a few jams by Jerry Garcia and Rusted Root; and a some crowd pleasing favorites by Skynard and Clapton;
Requests? Yeah, we do that too.

From Caledonia MN, CWVonarx & The Highway 3 is a family band featuring a father, twin ten year old daughters and a twelve year old son. This talented family plays classic country and 50's and 60's oldies.