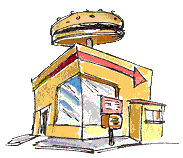 NEW! Click Here To View Our Menu (Requires Acrobat Reader To View)-- New menu will be posted soon!
Kitchen is open Friday and Saturday nights as well as during music events! (CLOSED DURING THE MONTH OF JANUARY)

~We feature the BEST Steak Sandwich in the tri-states!~
12 oz. of flame broiled Cattleman's Choice Ribeye on a kaiser bun!